Serving These and Other Fine Towns in Broward County Florida
Miramar • Weston • Hollywood • Coral Springs • Tamarac • Cooper City • Pembroke Pines • Oakland Park • Coral Ridge
Sunrise Plastering & Stucco. Wall Repairs Remodeling & Restoration.
The trusted name in Broward county. We pride ourselves on our dependable, on-time - on-budget work results. We can address the needs of the homeowner as well as the commercial and government building requirements.
Frank White provides it services in all of Broward County, inclusive of Sunrise Florida.
We provide building improvement & repair services to:
Home Owners
Rental Properties
Renters
Homeowner Associations
Condo Associations
Builders
Contractors
Towns & Cities
Merchants & Businesses
Interior and exterior plastering and stucco, along with drywall and lath. We offer repairing services, including remodeling & restoration. Including brick, simulated brick, stone & masonry.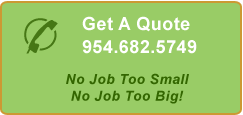 Quality, Professional Service!
Over 25 Years of Experience